The World Naked Bike Ride (31 min, UK, 2006)
by Johnny Zapatos of High Altitude Films
(UK Premiere on Thursday 8 June 2006 - see below for details)
Why do 250 people strip naked and cycle through London's busiest streets on a chilly summer's day in 2005?
Narrated by cyclist and Channel 4 newsreader Jon Snow, this film tells the story of a small collective organising the largest naked protest event in British history.
"It's nudity with a purpose" says ride organiser Jesse Schust, "The ride makes people smile while raising important environmental questions about climate change, oil dependency, pollution, and sustainable transport."
This film is a part of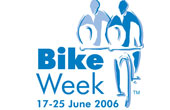 and also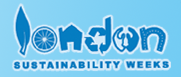 ---
Buy the DVD directly from the filmmakers
You can buy the DVD of the film via the internet with this Paypal shop.
The DVD includes the 31 minute film plus a variety of extras. These extras may include interviews with WNBR founder Conrad Schmidt, leading environmental researcher(s), additional short London WNBR 2005 films, interview with Reclaim Love event coordinator Venus, and more.
Note: Local WNBR ride planning groups borrow a DVD of the film to use for screening this film.
---
Trailer available now
Here's the trailer (3MB) to download as a WMV file (plays in many media players). Please circulate this among yourselves!
---
CURRENT SCREENINGS
World Naked Bike Ride
BRISTOL WATERSHED CINEMA (Bristol, UK)
14 October 2006 at 11.30am (with question and answer session from the filmmakers to follow)
Come along to a FREE screening of the WORLD NAKED BIKE RIDE (30 min documentary, UK, 2006)!
Brought to you by the Wildscreen Festival, the most prestigious environmental and wildlife festival in the UK.

Bring your bike! The film will be followed by an impromptu mini-ride through Bristol (in the style of Critical Mass rides). Ride assembles outside the cinema to depart at 12.45. Ride is 'bare as you dare' - nudity not required. Be part of Bristol's first ever naked bike ride. Bring leaflets, as we will using the ride to leaflet about local, Bristol-based cycling/eco campaigns and the WNBR concept. This short ride (less than 30 minutes) will take the form of a loop, ending back at the Watershed. (Note, the ride is independently organised and is not a part of the Wildscreen Festival)
Please feel free to join us for the film and the ride. For info, you can contact:
Jesse Schust (0781 458 7361/jesse@worldnakedbikeride.org) or Johnny Zapatos (jpb4000@hotmail.com).
PREVIOUS SCREENINGS
World Naked Bike Ride (UK PREMIERE) download leaflet (as PDF file, size 160 kb)
BARBICAN CENTRE (London)
8 June 2006 at 7pm (with panel discussion to follow)
Click here to see the Barbican page about the premiere (you can order tickets here).
The film will premiere at the Barbican Centre. A lively panel discussion will follow - allowing members of the audience to raise ideas/questions/observations. The panel is planned to include: the director, organisers of the London World Naked Bike Ride, an expert on climate change, a pioneer of contemporary nude culture, and an advocate of cycling in London. It is possible that some ideas from the discussion will shape the 2006 ride which takes place just two days later.
Tickets can be booked by phone/internet or in person at the Box Office of the Barbican Cinema.
Bookings now available. If you would like to see this film, please order tickets in advance. The ticket price is only £5.50, and it is anticipated that all tickets will be sold by the end of May. There will not be any seats reserved for sale on the night, so booking in advance is the only way to be sure you can see the film.
Tickets £5.50 (please buy in advance)
Box Office 9am-8pm (daily)
020 7638 8891
Order tickets at: www.barbican.org.uk/film
GETTING THERE:
Bicycle Parking at the Barbican
The Barbican has 8 cycle racks available for patrons. Some located at the Main Entrance to the Barbican on Silk Street (outside Car Park 3) and more are located at the entrance to the Car Park 5 (on Beech Street opposite Golden Lane). Cycle helmets and other equipment can be left in any of the Barbican's free cloakrooms. Click here for a map of the streets around the Barbican.
Underground
The nearest Underground station is Barbican, on the Circle, Metropolitan and Hammersmith & City lines. Moorgate Station is nearly the same distance away. At both stations, you can follow signs which lead you up a set of stairs to overground walkways that are clearly sign posted (and have yellow lines showing the route between the Cinema and Tube Station. Follow this map of street directions given at the Barbican website. Other Underground stations nearby are Moorgate, St Paul's, Bank, Liverpool Street and Mansion House.
Train
The nearest rail stations are Liverpool Street, Farringdon and Blackfriars. City Thameslink services serve Barbican, Moorgate and Cannon Street.
Bus
Bus Route 153 stops outside the Barbican in Silk Street. Starting from outside Liverpool Street Station, it runs daily to the Barbican, Angel and Finsbury Park. Other services running near the Barbican are as follows: 8, 11, 23, 26, 35, 42, 43, 47, 48, 55, 56, 76,78, 100, 133, 141, 149, 172, 214, 242, 243, 271, 344 (7 days a week); 4, (Mon-Sat); 21, 25, 521 (Mon-Fri)
Car
Sometimes it is necessary to use a car to get to the cinema. If this is the case, click here for directions.
---
Who Made the Film?
Director - Johnny Zapatos - Johnny is a Londoner and he approached ride coordinator Jesse after his friend Andy mentioned that he had met Jesse.
Animation - Mathew Harding - Matthew works predominantly on 2 dimensional character animations for television, internet and festival screening and for mobile distribution. He has been short-listed for awards at the Animated Encounters International Animation Festival and in the Nokia/Darklight Pocket Movies Challenge. (http://www.matthewharding.co.uk and http://www.myspace.com/matthew_harding)
For info about the bike ride itself, visit http://www.worldnakedbikeride.org